Churches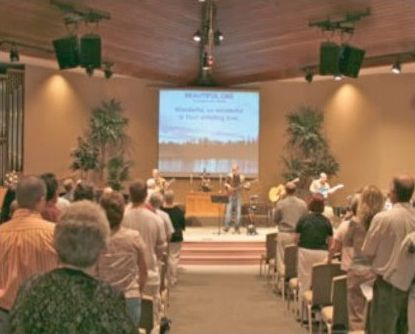 Schools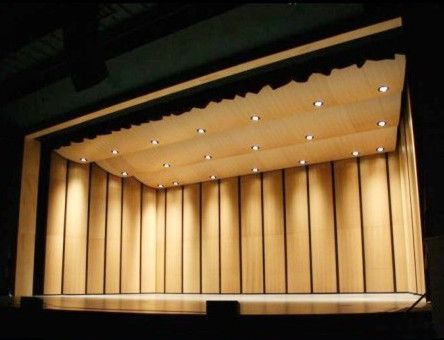 Businesses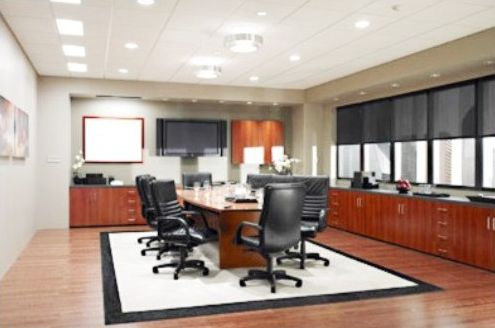 Look through our partial list of Lighting Sysem Euipment
should you not see what your looking for, give us a call we'll be glad to help. 256-739-0388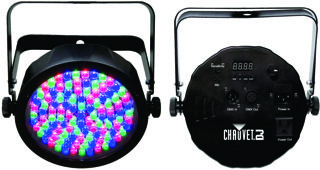 Chauvet DJ SlimPAR 56
List $119.99 MAP $399.00

The Chauvet DJ SlimPAR 56 is an LED wash light in a sleek and sturdy housing. Powered by 108 red, green and blue LEDs, it blends into any décor with ease. Customize light shows in 3- or 7-channel DMX mode. This fixture comes in a black housing.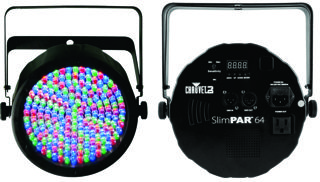 Chauvet DJ SlimPAR 64 RGB
List $149.99 MAP $109.99

Chauvet DJ SlimPAR 64 houses 180 red, green and blue LEDs in a slim casing that fits almost anywhere. This efficient wash light is controllable in 3- or 7-channel of DMX mode. You can use it on the fly and activate pulse effects at variable speeds or trigger built-in automated and sound-activated programs. For added convenience, it also offers static colors and RGB color mixing with or without DMX, while built-in power linking simplifies setup and tear down.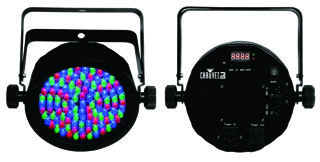 Chauvet DJ EZpar 56
List $229.99 MAP $169.99

The battery-powered Chauvet DJ EZpar 56 wash light speeds up the setup process by removing cables to free the mobile entertainer from hassle. The rechargeable lithium-ion battery lasts up to 20 hours on a single charge and powers all 108 LEDs (36 red, 36 green, 36 blue) to deliver brilliant colors. Access the built-in automated and sound-activated programs using the included IRC remote and in DMX or master/slave mode. Easily fit it inside the sticks of TRUSST® with its compact design. A built-in battery life indicator allows you to easily keep tabs on the remaining charge.

Blizzard HotBox 5 Package Hotbox 5 Fixtures with Controller and DMX Cables, 6 Pack
List $2,099.94 MAP $1,339.94

An exclusive Blizzard Lighting bundle from Full Compass, FC1-HOTBOX-PACKAGE includes six HOTBOX-5-RGBAW lighting fixtures, one KONTROL5 control board, and six 25' DMX cables. Built to impress, Blizzard's HOTBOX-5-RGBAW offers phenomenal color mixing, advanced electronics, and a huge amount of light output all in a tiny package and easily controlled by the KONTROL5. Connectivity is no worry with the included DMX cables to be sure your system is easy to set up and easy to run. Ideal for gigs were eye catching effects and simple operation are the top of your priority list to get the crowd moving.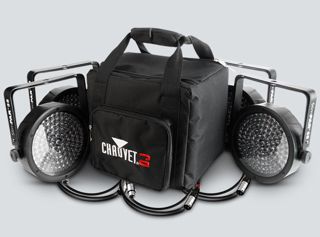 Chauvet DJ SlimPAR 56 Bundle PAR Can Package with 4 SlimPAR 56 Fixtures, DMX Cables and Carry Bag
List $479.99 MAP $359.99

The Chauvet DJ SlimPAR 56 is an LED washlight that is powered by 108 red, green, and blue LEDs. This fixture is portable and ready to use for performances on the go. Create custom light shows in 3-or 7-channel DMX mode.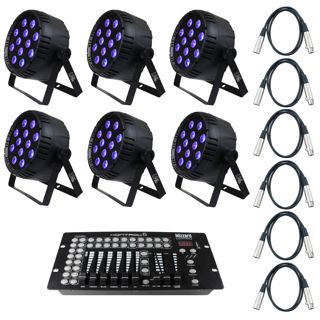 Blizzard LB PAR Quad RGBW Package LB PAR QUAD Fixtures with Controller and DMX Cables, 6 Pack
List $1,941.93 MAP $1,249.93

All the features one can hope for are loaded into the LB-Par Quad RGBW including 12 incredible built-in programs with auto mode, sound active mode, strobe effects, and 16-bit or 3 user selectable 32-bit dimming curve options. It can perform full RGBW color mixing with 4/8-channels of DMX, or simply be controlled via its easy-to-use 4-button LED control panel. The LB-Par Quad RGBW also comes with equipped with powerCON™ compatible AC in/out and DMX in/out jacks.

Eliminator Lighting DMX-DJ DMX Lighting Controller Board
List $199.95 MAP

With Eliminator Lighting's DMX-DJ Controller, you can now take your light show onto the next level. It's a unique, professional lighting controller that operates the movement of light fixtures such as Eliminator's Hulk-150 (sold separately). Engineered to control and program light shows, the DMX-DJ Controller features 30 banks of 8 scenes, a strobe control button, built-in microphone, and can control up to 12 professional lights.

ADJ DMX Operator DMX Controller for 12 Fixtures, 192 DMX Channels
List $167.95 MAP $119.99

ADJ's DMX Operator controls up to 192 DMX channels. With it, you can record up to 6 chases which you can then playback with separate fade and step speeds. The 8 individual faders provide easy control ability for any DMX 512 intelligent fixture. ADJ's DMX Operator Controller has 12 individual fixture buttons which allow you to control up to 12 separate intelligent lighting fixtures of up to 16 DMX channels each. With ADJ's DMX Operator Controller, you can record up to 6 chases with separate fade times and step speeds.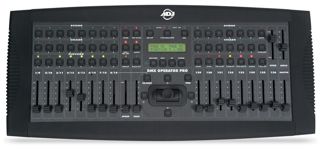 ADJ DMX-OPERATOR-PR-RST4 DMX Controller for 8 Fixtures, 136 Total DMX Channels and Joystick Control
List $439.95 MAP

ADJ's DMX Operator Pro is a 136 channel hybrid lighting control device designed for DJ's, clubs and small touring applications. This controller allows operators to easily manipulate conventional and moving lights via simple to use buttons and faders. The DMX Operator Pro puts programming, playback and live manipulation of Scenes and Chases at your fingertips

Chauvet DJ Obey 40 D-Fi 2.4 DMX Controller with D-Fi Wireless DMX for Up to 12 Lighting Fixtures
List $299.99 MAP $219.99

Ideal for creating a stunning light show without long DMX cable runs, Chavuet DJ's Obey 40 D-Fi 2.4 is equipped with a built-in D-Fi transmitter. This small, full-featured controller works with any D-Fi compatible product and controls up 12 different types of lights. It stores scenes and chases for playback, and it operates lights "on the fly". The stored scenes and chases are triggered by sound, or manually adjusted, to get just the right speed and fade time for your look. The Obey 40 D-Fi 2.4 is MIDI compatible and has dedicated fog and strobe controls.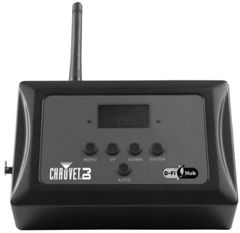 Chauvet DJ D-Fi Hub D-Fi Wireless DMX Transceiver
List $179.99 MAP $129.99

The Chauvet DJ D-Fi Hub is a compact and easy-to-use DMX unit that functions as either a transmitter or receiver. It operates on a 2.4 GHz frequency range for a more stable communication between units and includes an "auto" function which automatically finds the best frequency and effortlessly syncs the units together. Using the simple navigation on the OLED digital display, you can wirelessly synchronize an unlimited number of D-Fi-ready fixtures simultaneously and operate them.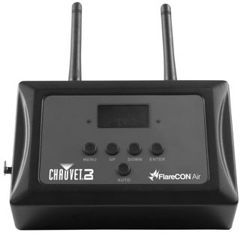 Chauvet DJ FlareCON Air Wireless Lighting Control Interface / Convertor
List $299.99 MAP $219.99

The Chauvet DJ FlareCON™ Air utilizes cell phones and tablets and turns them into wireless DMX controllers. It works with all Chauvet DJ Freedom series fixtures as well as all D-Fi products bringing versatile control to your set-up. Using the built-in Wi-Fi transmitter, the free FlareCON app allows complete control of the lighting fixtures with a cell phone or tablet. The FlareCON Air converts the Wi-Fi signal from the phone or tablet into D-Fi and wirelessly transmits those signals to an unlimited number of receivers. The FlareCON app is conveniently available for both Android™ and iOS® in phone or tablet versions. The FlareCON Air can also connect directly to a DMX controller to send wireless signals out to an unlimited number of D-Fi lights or receivers.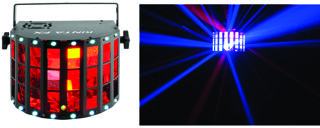 Chauvet DJ Kinta FX Laser, Strobe and Derby Effect Fixture
List $213.32 MAP $159.99

You can easily create numerous exciting effects with Chauvet DJ's Kinta FX. It's a compact fixture that combines an LED derby effect, laser and SMD strobe. The effects can be coordinated to create multicolored derby beams, dynamic strobes and chases, plus hundreds of sharp red and green laser beams. Easily control this fixture via DMX, master/slave, optional IRC-6 remote (sold separately) or its onboard digital display.

Chauvet DJ Swarm 4 FX 3-in-1 LED Effect Light
List $199.99 MAP $149.99

Combining three dynamic lighting effects in one rugged and compact housing, Swarm 4 FX includes quad-color (RGBA) dual moonflowers, a red/green laser and a white strobe. The dual moonflowers spin enough colorful beams to fill an entire dance floor, and added impact is provided by the thousands of razor sharp red and green beams produced by the laser. The bright output of the strobe ring, which features built-in motion effects, adds to the fun. Control options include sound activation, master/slave, DMX modes or the IRC-6 remote.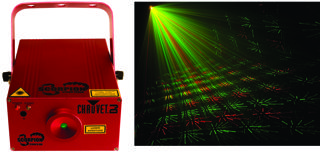 Chauvet DJ Scorpion Storm FX RGB RGB Laser with Wireless Remote
List $339.99 MAP $249.99

Chauvet DJ's Scorpion Storm FX RGB creates a star field effect of multi-colored patterns to enhance your event with depth and movement. This tri-colored laser light includes an IR remote for wireless control of all three colors and sound-activated auto programs.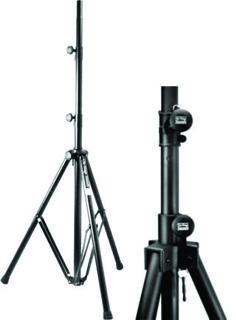 On-Stage LS/SS7770 10' Lighting or Speaker Stand
List $163.99 MAP $94.95

On-Stage Stands' LS/SS7770 heavy-duty universal speaker/lighting stand bears a 3-shaft, 2-clutch design, allowing for maximum height adjustments up to 10 feet and support up to 140 lbs. The reversible top shaft design on this steel-aluminum stand may be used with either 1-3/8" or 1-1/2" speaker cabinets or lighting bars. The double brace leg supports, extra long legs, and locking pin make this stand sturdy and safe.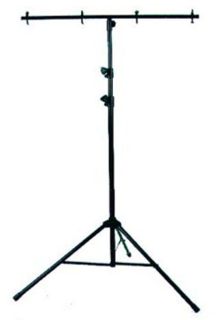 ADJ LTS-6-B 9ft Black Tri-Pod Light Stand
List $64.95 MAP

The ADJ LTS-6 is a low cost, black tripod stand is ideal for hanging several types of par cans or pin spots. It extends up to 9 feet, and collapses easily for transport. It's ideal for mobile DJs or small stage productions.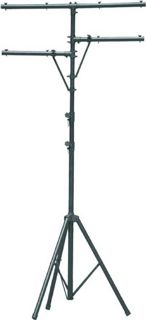 On-Stage LS7720BLT 5'-10' Lighting Stand with Side Bars
List $163.99 MAP $104.95

On-Stage Stands' LS7720BLT stand allows for maximum height adjustments and will support up to eight par cans. Adjusts with friction adjustment knobs, the locking pins can be used for added security. The top T-bar holds up to four par cans, while the side mount bars hold an additional four par cans.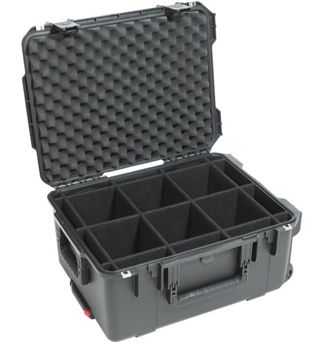 SKB 3i-201510PAR 6x Chauvet Freedom Par Case with Wheels
List $467.99 MAP $279.99

SKB's iSeries 2015-7PAR 6-Par case can accommodate many models and is well-suited for a rental house, band or DJ that travels with up lighting. The interior of this case is designed with rigid dividers to keep the fixtures from rubbing against each other, with high quality dense PE foam positioned at the bottom of the case to keep the Par lights at an easy reach height. There are (10) pockets positioned around the outside of the lights to store power cables and other accessories.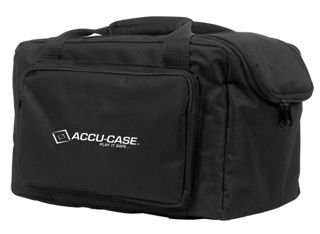 ADJ F4 Par Bag F4 Par Bag
List $39.95 MAP $29.99

With this durable and padded F4 Par Bag from Accu-Case you can transport the lighting fixtures, cables and accessories you need for your next gig. Two-padded dividers may be removed to fit other effect lighting, cables, clamps, and such as needed. Front pockets allow you to fit cables and/or lighting controllers. With the inner bag dimensions of 14" x 10" x 9.25" (L x W x H) you can fit up to 4 Slim LED Pars.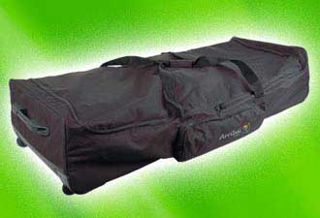 Arriba AC-152 Lighting Case, All-In-One Par Can/Tripod Case, 53" x 21.5" x 10.5"
List $268.95 MAP $212.95

Case size: 53" x 21.5" x 10.5" Works with all brands of lighting fixtures. Affordable padded soft cases designed to protect and extend the life of mobile lighting fixtures. Great for mobile DJs, Karaoke rigs and working bands. Secured zipped pocket for storing extra lamps, clamps, cables and other accessories. Saves valuable transport space by allowing fixtures to be stacked without having to be boxed. Features wheels and pull handles making it easier to transport your Pa Handr Can System. Extra wide mouth design allows gear to be removed quickly and easily.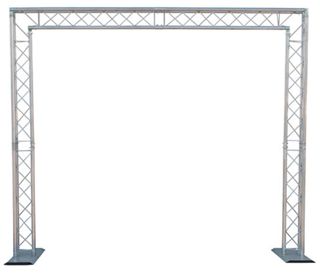 Global Truss Truss System 8'x8' Goal Post Truss System
List $1,198.95 MAP

The Truss System 1 from Global Truss is great for mobile entertainers as it's lightweight and portable, features a quick and easy set-up producing an 8' by 8' goalie post that can be extended by using Global Truss F23 Triangular Truss series elements.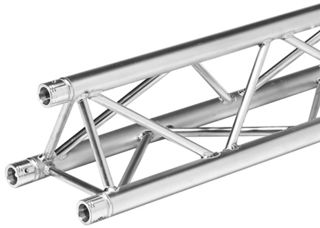 Global Truss TR-4078 4.92' (1.5M) Triangular Segment
List $300.95 MAP

This straight segment from Global Truss is a 4.92' F33 triangular truss that is fabricated by certified TUV welders.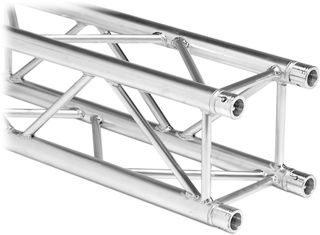 Global Truss SQ-4109 1.64' (0.5M) Square Segment
List $220.95 MAP

The Global Truss SQ-4109 is a 1.64 ft. square truss segment that comes equipped with connecting hardware. It's fabricated by certified TUV welders.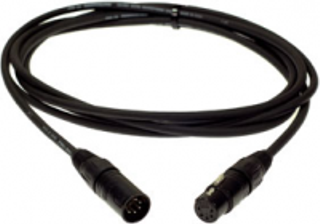 Pro Co DMX5-3 3' 5-pin DMX Cable
List $63.18 MAP

Pro Co's DMX-3 DMX cable is for connecting 5-pin DMX devices, or stereo microphones. Built with Pro Co 424BK and Neutrik NC5MX-BAG/NC5FX-BAG plugs.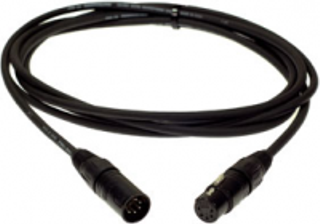 Pro Co DMX5-15 15' 5-pin DMX Cable
List $71.56 MAP

Pro Co's DMX-15 DMX cable is for connecting 5-pin DMX devices, or stereo microphones. Built with Pro Co 424BK and Neutrik NC5MX-BAG/NC5FX-BAG plugs.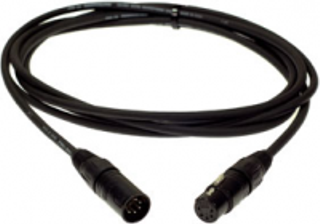 Pro Co DMX-35 35' 5-pin DMX Cable
List $79.99 MAP

Pro Co's DMX-35 DMX cable is for connecting 5-pin DMX devices, or stereo microphones. Built with Pro Co 424BK and Neutrik NC5MX-BAG/NC5FX-BAG plugs.